Managing your time
Learn to better manage your study time at university.
Set goals to prioritise your time. Even if you do not have long-term goals, such as completing a programme or getting into a dream career you want, you can at least set medium-term goals, such as achieving a mark you want for this semester, or short-term goals, such as completing daily "to do" tasks for the day.
Time Management
At university, you need to self-manage your time - a little bit of planning goes a long way. It is not only us that think that, watch this short video to see what your fellow students think.
Time Management
At university, you need to self-manage your time - a little bit of planning goes a long way. It is not only us that think that, watch this short video to see what your fellow students think.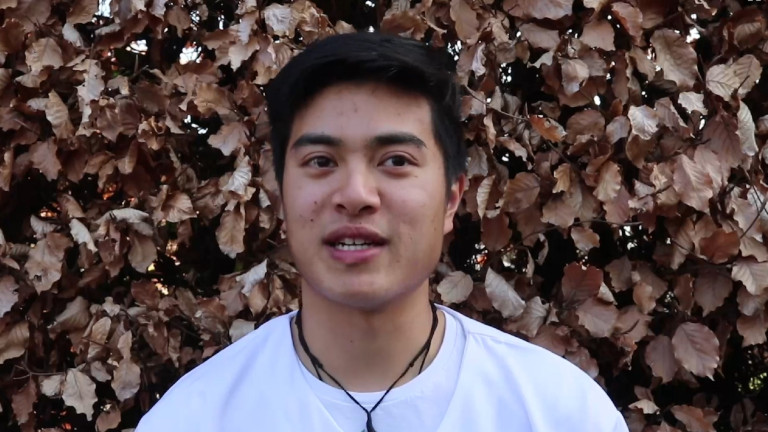 While you may be provided with a lecture, lab or tutorial timetable, you will not be provided with times for revising your course material or be told when to start your next assessment. So, you need to set times for these tasks in your own time schedule, planning for both the semester and the week ahead. The following four tips will help you manage your study time better.
1) Write all assessment due dates onto a single calendar sheet
Go to the course outlines for each course and find the assessment due dates.

Write

all

assessment due dates and assessment weightings (how much of your total course mark they are worth) on a single annual calendar or

semester planner, colour coding each course,

as shown in the figure below.

Having a single due date sheet helps you visualise heavier or lighter workload periods during the semester.

I

f multiple assessments are due in

the

same week

, i

t's not a bad idea to

get started earlier than you otherwise would to reduce workload pressure points

.

Writing assessment weightings on the same sheet indicates time to dedicate to each assessment. A 25% report requires more time than a 5% report.
2) Break up major assessments into smaller tasks
A major written assessment is actually a series of smaller tasks. A 30% essay involves doing tasks like:
Analysing the question

Finding information on the assignment topic

Reading and taking notes

Organising a structure for key points you want to make

Writing your first draft

Revising and refining your draft

Checking your referencing

Editing and proofreading

.
Work back from the assessment due date and calculate a start date (giving yourself enough time to complete all tasks). Write down this assessment start date into a weekly planner or diary, and start then. Setting a suitable start date ensures you have enough time to do research, plan your assessment, write/rewrite, reference appropriately and edit without running out of time. This cannot be done in a couple of days and what you do not want is insufficient time for finding enough quality information on your assessment topic, writing the assessment and completing a thorough proofread of your work before submitting it.
Another thing you can do is set start dates for each individual task along the way, for example, "Find information for Ecology report". Breaking up a larger job into more achievable parts can be very helpful.
3) Plan your week ahead
Apart from highlighting assessment tasks in your weekly planner, it is useful to include regular revision times for each of your courses. Keeping up with course material is critically important for success, falling behind will just make you feel stressed and frustrated. To avoid this, please write revision times into your diary.
The Akoraka | Learn pages contain the essential material that you need to revise each week: which can include PowerPoint slides, recorded lectures, textbook and journal article readings, videos, quizzes, etc. It is important that you identify your other weekly extra-curricular activities in your weekly diary (such as sporting fixtures, part-time work, etc) so that you can plan when to work on assessment tasks, when to revise course material each week and when you can attend to your social life.
4) Make daily to do lists
Writing daily "to do" lists

help motivate you to complete all daily tasks without forgetting anything.

(Feels nice to tick things off too.)

Consider your own body clock

and study at a time of day that suits you.

Aim for a

series of short study sessions

with regular

breaks

.

Make sure to give yourself

rewards

for completing tasks. You will need to use methods like this to motivate yourself.

Balance out your study

with social, sporting or community activities: university clubs, sports, the gym etc.

Y

ou are more than

just

a study robot

. R

est and recreation will balance out your studies

and give you time to re-charge your batteries

.

Become self-aware of your study distractions

. Find strategies for managing distractions. For example, if gaming distracts you, schedule gaming into your weekly calendar, as a reward for tasks completed.

Plan a regular place to study

. This could be in the library, in Grounded or somewhere else where you will not be distracted and feel productive. No one is the same, so do what works best for you

.
Get Individual Advice
Talk to a learning advisor or attend one of our workshops for help with your study.